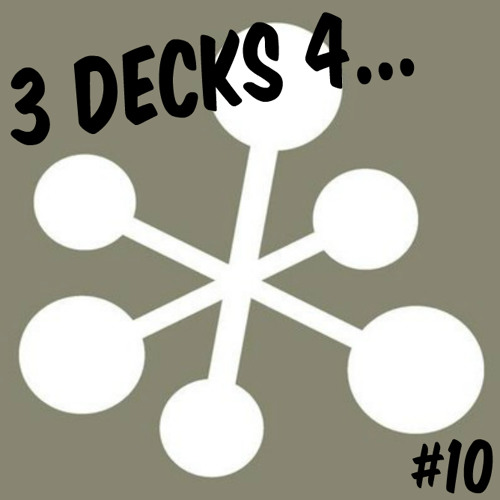 This week is the tenth issue of the "3 Decks 4…" Podcast serie.
Time for us to come back on techno and house music homeland : USA. This issue is focused on Angel Alanis' label : Slap Jaxx Music.
When it comes to techno, the first city man names spontaneously is Detroit. But the fact that Chicago and Detroit are intricated when it comes to creation process (the hardware exchanges between first Chicagoan and Detroit's producers entered in history)make it normal, if not obvious that Chicago is counting numerous talented producers.
Angel Alanis is one of them, and is label, Slap Jaxx, hosts numerous talented artists such as DJ Shiva, Adam Jay, Quantic Spectroscopy and many others since 2001's first issue.
A lill' tips if you enjoyed the tracks you heard in the mix : some of them are available on "name your price" pricing. That means that if you are a rich techno lover, you can give a LOT of money to the label, and if you are a poor guy, you can have quality FLAC files way cheaper than mp3 obtained on beatport (I don't even talk about piracy… If you read those lines and this site, support the artists, fucker!).
Here's the playlist, 50% made of Slap Jaxx Music tracks.
Moving Thoughts – Psychose (Dave Miller Remix) @modular-expansion-records
Advanced Human – Parts Of Life @slap-jaxx-music
Mr. Jones – Machine Civilization (Tony Montana Remix) @slap-jaxx-music
donato-dozzy – Gol @mentalgroove
@logoellipse – Trouble (Klinika Remix) @slap-jaxx-music
@ryogoyamamoritracks – LOST (MAUW REMIX) @slap-jaxx-music
@serispiraltone – No Signal (@masahirosuzuki Death Acid Remix) @slap-jaxx-music
@ttinga – Roomworm @donttrusthumans
@angel-alanis – Tube (Dark Mode Remix) @slap-jaxx-music
@sturqen – Sab @kvitnu
@eav – Transfer#1 (Shifted Remix) @modal-analysis
@maae – Factoria @slap-jaxx-music
@terence-fixmer – Empire @planete-rouge-rec
@thomas_nordmann – Badonggo @slap-jaxx-music
@adamjay – Vector 1 (Original Mix) @slap-jaxx-music
Rrose – The Surgeon General (No Child Left Behind) Eaux
@vegim – Optimus (@woo-york Remix) @slap-jaxx-music
Rrose – Waterfall (@lucy Remix) Eaux
@cassegrain – Turn Aside (@geophone Remix) @prologue
@quanticspectroscopy – Kubik @slap-jaxx-music
@maryvelo – Syntax Frozen Border
Charlton – Unforgiven Mord
@adamjay- Vector 2 (Original) @slap-jaxx-music
@evigtmorker – Huldra @evigtmorker