Playlist : Time To Express Tracks 70% :
00001__Dario Zenker__Insirer____Time To Express_2012
00010__Hannu Ikola__Mystery Object____Etherwerks_SOON
00011__Peter Van Hoesen__Liss01____Time To Express_2010
00100__Donato Dozzy and Cio D'Or__Limone____Time To Express_2010
00101__Peter Van Hoesen__Attack On The Reality Principle (Sigha Remix)____Time To Express_2013
00110__Deikean__Pulsion (The 矯激 Solid System Remix)____Forsaken Cell_2015
00111__Peter Van Hoesen__Casual Care (Samuli Kemppi Remix)____Time To Express_2011
01000__SP-X__Extract____Time To Express_2010
01001__Peter Van Hoesen__Terminal____Time To Express_2012
01010__Korridor__Vacuum Decay (Mike Parker Remix)____Hypnus Records_2014
01011__Albert van Abbe & Paul van Gent__Synkbox____Semantica Records_2014
01100__Ennony__Connection____Unreleased_2015
01101__Sendai__Further Vexations____Time To Express_2010
01110__Sendai- EP2012-4____Time To Express_2010
01111__Peter Van Hoesen__Admonition____Time To Express_2012
10000__Milan Kobar__Callao____Forthcoming_2015
10001__Tr nch & IORI__Barreleye____Time To Express_2010
10010__Peter Van Hoesen__Defense against the self____Time To Express_2014
10011__Object__Nocpy____Time To Express_2010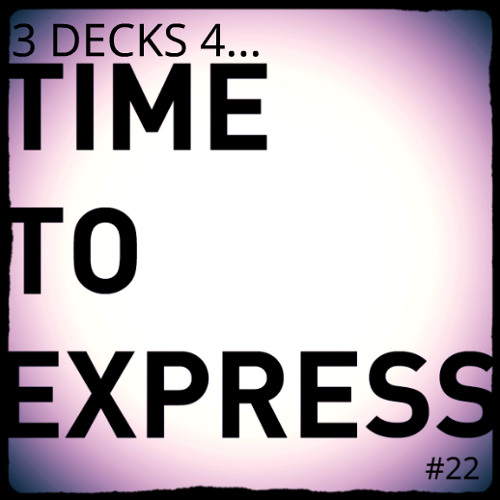 This week I'm really proud to introduce you to one of my favorite label, whatever genre you might consider. Time To Express is Peter Van Hoesen's imprint, focused of music convering a range going from Ambient to Raw Techno, without any comprimission.
Since its debuts, the label featured the very best techno artists in its releases, including Dario Zenker, Iori, Donato Dozzi, Cio D'Or, Samuli Kempi, Sigha, and more. Of course, Peter Van Hoesen released several LPs and EPs on his platform, alone or banding with his friend Yves De Mey in their legendary project : Sendaï.
This week's session also featured some great new and forthcoming maaterial from friends, such as a track from Hannu Ikola's next issue o his Etherwerks label, Track from Forsaken Cell's first issue, or Ennony and Milan Kobar's yet unreleased tracks.