Playlist__The Bunker NY Material__65%
00000001__nthng__Remember Us____Mørk_2014
00000010__Forma__Cool Haptics____The Bunker NY_2014
00000011__Reflec__Pad Acid____Lobster Theremin_2015
00000100__Leisure Muffin__Heldscalla____The Bunker NY_2014
00000101__Leisure Muffin__Heldscalla____The Bunker NY_2014
00000110__Forma__Cloud Pillar____The Bunker NY_2014
00000111__Annanan__Antagonism____Pinkman Records-2014
00001000__Eastern Renaissance__42°19'53 N____Geophone_2014
00001001__Clay Wilson__E4____The Bunker NY_2014
00001010__Clay Wilson__Oizumi____The Bunker NY_2014
00001011__Voices From The Lake__Velo di Maya____The Bunker NY_2014
00001100__Marco Shuttle Fanfara____The Bunker NY_2014
00001101__Atom™__Ground Loop 2____The Bunker NY_2014
00001110__R-Zone__Arrowhead____R-Zone_2015
00001111__Løt.te__Pressure Chant____The Bunker NY_2014
00010000__Zemi17__Rangda____The Bunker NY_2014
00010001__nthng__Human____Mørk_2014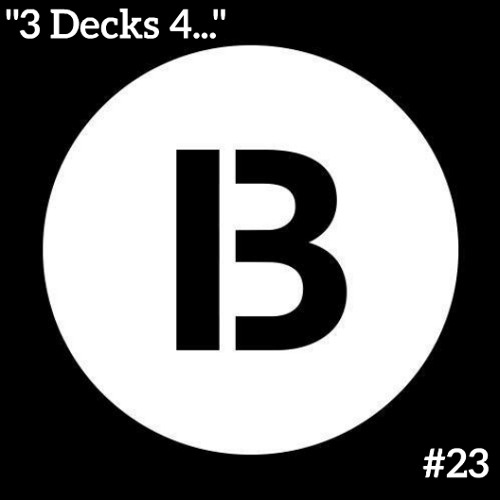 This week I recorded a mix focused on The Bunker NY.
The Bunker NY was for a long time a USA best kept secret. They dropped quality parties, and gave an adventurous vision of the mix. Their residents DJs, counting talented guys as Mike Servito or Bryan Kasenic, played during this years alongside some of the most innovative talents in Dance music, shattering genres and playing quality music.
But this year, the bunker NY went way farer, launching its own imprint. And since the first EP release, it was a constant flow of quality EPs, transcending genres and countries. The label gained quickly a great recognition, Resident Advisor even stating them as one of the ten most influential labels in 2014.
Alongside the mix, Bryan Kasenic, the Bunker NY thinking head kindly answers to a few questions. And he did it fast!
Thank him!!!
1. How the bunker NY mutates from his original form -a venue, a party- to the actual hydra it is now (a venue, a podcast, a label, a booking agency, did I miss something?)
It all happened quite naturally. First, The Bunker was just a party. Then my resident DJs started getting requests to play other parties and had no agent to deal with it, so I started doing that. The Bunker Podcast started in 2007 and is still going strong. We have so many recordings from the events to share, and it's been a good way to share our sound with people who can't make it to the parties. The label was in the works for a long time in my head, and was launched last year when I felt I finally had the resources to do it properly. At this point all of the various arms feed into each other and the synergy is great!
2. How did you select the music you released on the label? Does the NYC musical heritage (the disco golden age and the early times of house, the paradise garage, …) still has an impact on how the music is received and made in your city?
I noticed a lot of my friends making really interesting music had no real outlet for it, so I pushed them to finish things for label consideration. I am friends with everyone on the label, it's just an extension of the community of people around our events. Making music for the party that was inspired by the party, that we can now share with the world.
3. How did the EDM rise impacted the night in the USA?
They say all boats rise in high tide, but there's really no way to know for sure what kind of impact it's had on our parties. It certainly feels like a different world and audience that has nothing to do with us really.
4. The residents DJS made a lot in shaping the Bunker identity. I have friends in the USA who are found of your parties wich are almost uncharted territories for us, European. Can you describe a bit their specifity and the little something that made people say they are unique ?
Maybe your friends would be better suited to answer that than I. We have a very strong midwest influence (3 of our 4 resident DJs are from Detroit and I'm from Pittsburgh), and of course NYC influences us as well. American and European parties are really different beasts.
5. What are the next projects of the Bunker NY ?
We are lining up all of our releases for the year and planning more events in NYC and beyond.
6. One year ago, did you thought having such a reception in Europe and around the world (a label party at the Berghain, being stated on RA as one of the 10 most influencial label in 2014, …)? Will it change the way you work?
The label made a bigger splash that I really anticipated, but I can't say that I'm shocked. Does not feel like it's changing the way I work. If anything I'm making an effort not to let that happen.